Table of Contents:
1. Your Front-End vs. Back-End Strategy
When you're building out your eCommerce sales funnel it's easy to underestimate how important the back-end of your funnel is.
Your back-end is basically any interaction you have with someone after they become a customer OR a lead. So it's a pretty wide territory and includes a ton of strategies.
Your front-end marketing is everything you do to turn a random person into a customer or lead. So think of your direct response ads, blog posts, funnel, social media posts, etc.
This is obviously the more glamorous part, you're focusing on grabbing consumer's attention with flashy headlines and good designs.
A huge thing you need to understand as an eCommerce seller is that 50% of all sales happen after the 5th contact!! So your front-end system that consumers see can absolutely crush it, but you'll STILL be missing out on some serious sales by not nurturing those who didn't purchase.
Throughout this article, I'm going to break down the different ways you should be reaching out to leads or past customers to drive more revenue for your eCommerce store.
I'll break each topic down by:
The Why: The importance of it
The Medium: The actual forms of communication
The Strategy: An actionable way to implement it
Let's get to it.
2. Follow Up With Prospects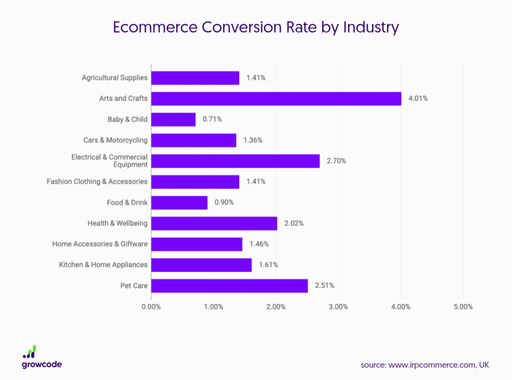 With the average conversion rate being in the low single-digit percents, creating a follow-up process to bring leads back to your page is only logical.
Why You Need to Follow Up: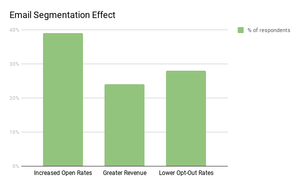 What You Should Use to Follow Up:
Most brands use email CRMs to send out automated email sequences.
Automated SMS sequences are also an underrated method of following up with leads.
A newer form of nurturing leads is using Facebook Messenger.
These messages get high open rates, but you need to take a specific route to have people opt-in and Facebook often releases new rules on how and when you can market to them.
There are CRMs out there that will let you send sequences with mixed methods of communication, going from email one day, SMS the next, and even a manual call after that.
I personally recommend finding a solution to include at least emails and SMS to more effectively reach out to consumers.
Just make sure they've opted in with both their email and phone number previously.
The Strategies You Need to Follow Up With:
You should always have email automation in place for after someone either opt-in or abandons the checkout process.
Send them an email immediately after they take that action, and ideally at least once daily for at least 5-7 days (if you've got content to keep going, keep going).
Make sure to segment your email list so that your leads are getting sent emails that are relevant to them, and your customers are getting a sequence that is relevant to them.
Use tags to segment your lists and automate the process for someone becoming a lead to get tagged, then when becoming a customer that leads tag is removed and a new customer tag is added.
This is where the chart above comes to play and you can see how effective it is to send emails to your audience depending on their stage in the buying process.
3. Retargeting Prospects With Paid Traffic
Retargeting is an amazing way to easily increase your eCommerce store's conversion rate.
You retarget, or remarket, to someone when you target them with paid ads using data you gained from the Facebook Pixel or other tool. The purpose is to bring the person back to your sales page to get them to finally make a purchase.
Why You Need to Retarget:
With average conversion rates being so low, retargeting gives you the opportunity to entice the 95-99% of people that left to come back, and you can show them exactly what they're missing out on.
The Medium for Retargeting:
The biggest avenues eCommerce store owners take to retarget consumers are typically Facebook, Google, and Instagram.
You need to use tools like the Facebook Pixel to be able to track who actually visited your pages and where they left off.
With Facebook and Instagram, you can create Custom Audiences with these people.
The Strategies for Successful Retargeting:
Always make sure that you're as contextual as possible, try and speak to the customer at the specific stage that they're at in the buying process.
Your ad copy should reflect that they saw your product. You should avoid using the same copy as your direct response ads where you're first informing the consumer about your product.
Include testimonials, social proof, and reviews in your copy when possible.
Handle their objections and answer the questions they may have had that prevented them from following through with their purchase.
You should have a ton of different ads to show them over time.
Always try to offer a special discount for them specifically to return and complete the purchase.
4. Outreach to Existing Customers
Remarketing to existing customers is a HUGE way to increase profits for your e-commerce store.
According to Small Biz Genius, the probability of selling to an existing customer is 60-70%.
Increasing customer loyalty, retention, and lifetime value are all things that both
1) increase profit, and
2) can be done for free and pretty easily.
Why You Should Sell to Customers:
Sending existing customers (that are subscribed to your lists) sequences, promotions, and special offers are FREE!
How to Sell to Existing Customers:
You have a lot of room for creativity when it comes to how and where you'll reach out to your existing customers.
It's always a great idea to be sending out an email newsletter to your customers. You should ideally be emailing them daily.
If you have their phone number from them opt-in, you can use SMS to reach out to them occasionally, I would do maybe 1-2 messages a week, maybe even less if you're using it for exclusive offers.
Use your eCommerce store's social media accounts to constantly interact and engage with customers.
The Strategies That'll Generate Repeat Customers:
Again, there are a ton of options and creative ideas you can use to increase customer retention and LTV.
Offer special deals for customers like a percentage off, or offer them a deal like $10 off your purchase of $50 or more.
Always engage with them and offer an amazing level of customer service.
Use social media to connect with customers. You can run giveaways, give discounts to people who review your brand and create content that makes them want to be loyal to your store.
5. Run Paid Traffic to Existing Customers
This section is super straightforward.
Why You Should Put Money Behind Existing Customers:
Why wouldn't you want to consider running ads to a base of people you KNOW are already extremely likely to make an online purchase?
You'll see lower ad costs, higher CTRs, and higher conversion rates because there is less resistance to buy from your brand, they already know, like, and trust you!
Where to Run Paid Traffic to Customers:
Same as before: Facebook, Google, and Instagram.
These platforms are likely where your customers first bought from you, so it's safe to say they'll do it again for the right product or offer.
The Strategies to Use:
Similar to running ads to prospects, I would always try and be contextual as possible here.
Speak to the audience like you know them and they know you, maybe you knew they'd love your newest product because they loved your other one.
Run offers based on customer loyalty.
You can also use your audience of customers to create Lookalike Audiences in Facebook to target people who closely relate to your customers that Facebook feels would be most likely to buy from you.
6. Tips For Your Backend Strategy
I'd like to leave you off with a collection of tips for optimizing your backend strategy, and therefore your whole sales funnel. These are all tactics that I myself constantly implement and I find to be very important!
ALWAYS know your numbers! Ad costs, cost per conversion, customer LTV, average order value, etc., etc., etc. You need to know if a campaign needs to be killed because it's not making you money in the end.
In my eyes… customer service is king and product quality is queen. They're both significant and will absolutely affect your customer LTV and retention.
Keep following up like your life depends on it. It'll take time to develop a boatload of emails but once you do… they're automatically sent to every lead for you!
Always be genuine and authentic with your audience, whether they're leads or current customers – they notice it.
You should actually care about your eCommerce store's social media. It's a long game but with persistence, you will develop an organic audience of loyal followers (that will turn right into customers).
References
For statistics, facts, and tips for lead nurturing:
3 Backend Strategies For High Converting Sales Funnels
How to Increase Customer Lifetime Value in Ecommerce
The 10 Commandments For Lead Nurturing Success
How to Build a Conversion Funnel That Will Triple Your Profits
Segment Your Email List To Increase Open Rates [Data]
200+ Sales Statistics [Cold Calling, Follow-up, Closing Rates]
For retargeting stats that'll blow your mind:
For info and stats on the benefits of remarketing to your existing customers: