Dropshipping is dead.
Harsh, right?
You'll hear a lot of talk about dropshipping dying, whether it's from a "guru" using the phrase as clickbait, or other store owners using it to express their dismay at the rising costs and competition making it harder to get the profit that was once so easy in this industry.
We couldn't disagree with the statement more!
Yes – dropshipping the old way is dead, but we've figured out the trick to a profitable dropshipping business that generates more conversions, and a much higher AOV (average order value).
Want to know how to do it yourself? Let's dive in.
First, you need to know why the old way is dead.
Throwing together a Shopify store, finding a halfway decent product on AliExpress, and slapping on some Facebook ads used to actually be a pretty successful way to make some money… A few years ago.
Now, ad costs are the highest they've ever been, and the dropshipping industry has gained millions of new competitors trying to sell the same products.
Average is not going to cut it anymore.
Drumroll, please…. Introducing the new way: Sales funnels
The new way of dropshipping (and selling anything online for that matter) is focused more around the user experience, and actually taking the time to teach them about the product and why they would want it first.
How do we do it? Funnels, funnels, funnels!
Sales funnels sell the product to your customers in a much more appealing way.
Instead of a regular Shopify product page that's confusing and draws away their attention from the actual product, a sales funnel focuses on one product, and has a layout that is meant to inform customers about the product and convince them to purchase.
There are a few key parts to this process, so let's go over them:
Choosing the right products (the "s" is important here!)
Building the funnel
Choosing the right digital marketing tools
Optimizing the experience (for the customer and for yourself)
Choosing the right products
Choosing dropshipping products for your funnel is basically the same process as choosing products for your Shopify store – but with a twist.
When using a funnel to sell a product, you get the added benefit of being able to add an order bump, upsell, and downsell, all meant to increase your average order value!
These upsell and downsell pages are basically secondary sales pages that you send your customer to after they already purchased the main product.
Your funnel saves their payment info, and if they want any of these complementary products they can just click "yes" and the product will automatically be added to their order!
So why does this make choosing your products important?
Well first of all, you want to make sure your main product is a good one, meaning you already know it's a good seller because you've sold it in your store or have seen others have success with it.
Then when picking your upsell and downsell products, you want to use products that closely relate to the main product, and actually make the original product even better by using products that basically upgrade the original one.
For example, if you're dropshipping an Airbrush hair styling tool, you could upsell them on a protective hairspray product and the Airbrush attachments to give them even more abilities with the product they just purchased!
And of course, make sure to choose products that you can mark up well for a good product margin (try to stay within $30+)!
Now that you've selected your products, let's build your funnel!
Building the sales funnel for your products
Now, are you ready for the game-changing section? I hope so…
Creating a funnel for your product is actually a very repeatable process, once you do it for one product you'll never forget how to do it!
Watch how we took a product from our Shopify store and used a funnel to double the conversions:
So here's how a basic product funnel works:
Sales page: here we're selling the main product
Order page: where the customer actually places their order
Upsell page: Selling them on the first higher ticket complementary product
Downsell page: Selling them on another lower ticket complementary product
Thank you page: Confirming their order and providing their order receipt
Sales page
On the sales page, you want to focus on the product that you're dropshipping, and why your customer needs it.
Start with a convincing headline, add some good product images, go over the product benefits, add as many reviews as you can, and you've got a decent sales page!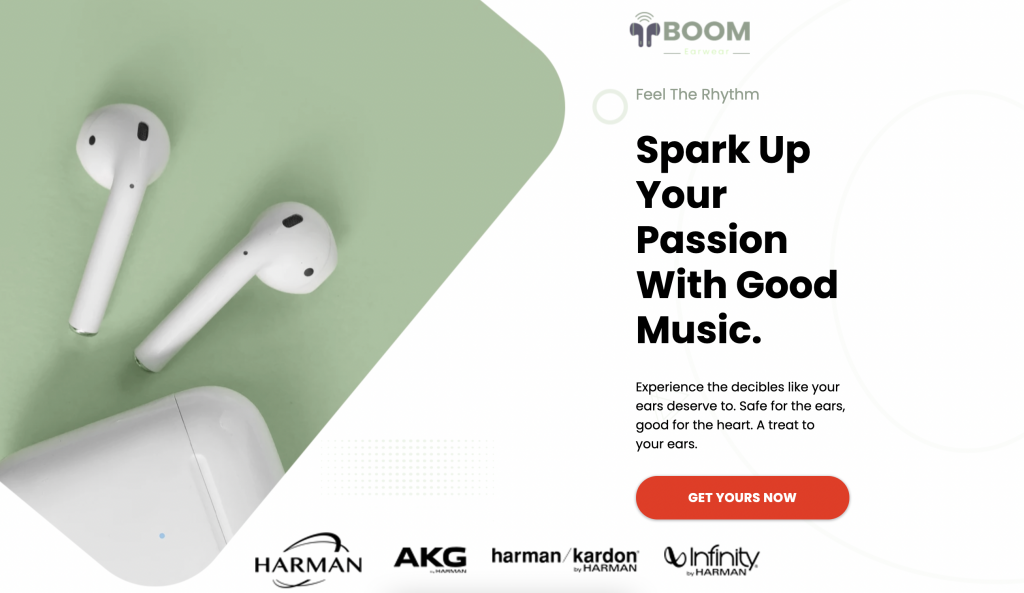 If you want the hard work of the funnel done for you, you can clone any of our pre-built templates and just swap out your product info!
Order page
The order page is more straightforward, as your customer has already let you know their intention is to likely purchase your product, but don't be fooled… You still need to sell them on the product!
A simple 2 step order form, a few more testimonials, and a recap of the product and its benefits all make an order page shine.
If you don't have a lot of reviews for the product yourself, grab some from wherever you're sourcing your dropshipping product!
You can also add an order bump here, which is just a small chance to increase your AOV by promoting a "super special one-time only discount" on an additional product.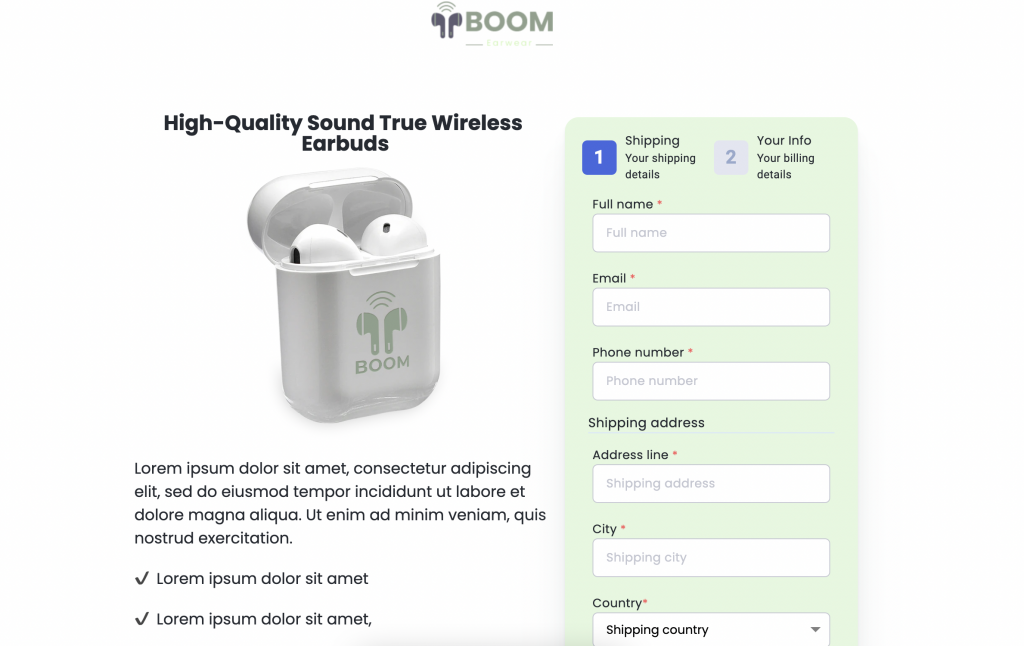 Upsell and downsell pages
Now's the time for your AOV to climb!
Add an upsell and downsell page to your funnel so that after your customer purchases, they have the opportunity to purchase additional products from you with the click of a button!
These pages are just more simple versions of your main sales page, and should sell the customer on the complementary products that will make their experience with your main product better.
Product benefits, images, convincing description, and more reviews make up a good upsell and downsell page.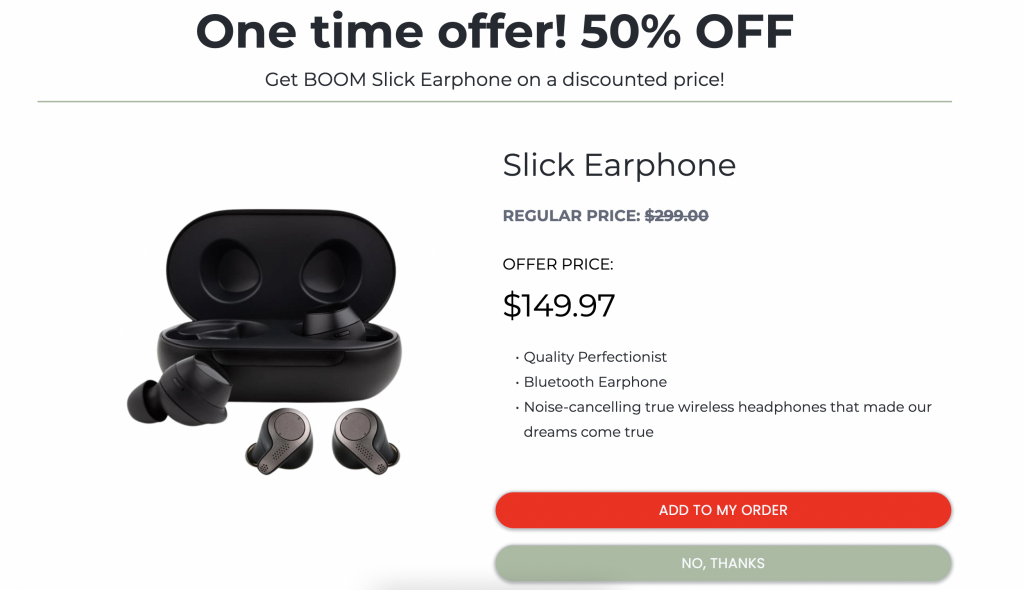 Thank you page
Finally your customer reaches the thank you page! This simple page just confirms their order and gives them the next steps.
Straightforward, but done correctly and it just instills more brand trust into your company that will help you gain repeat customers!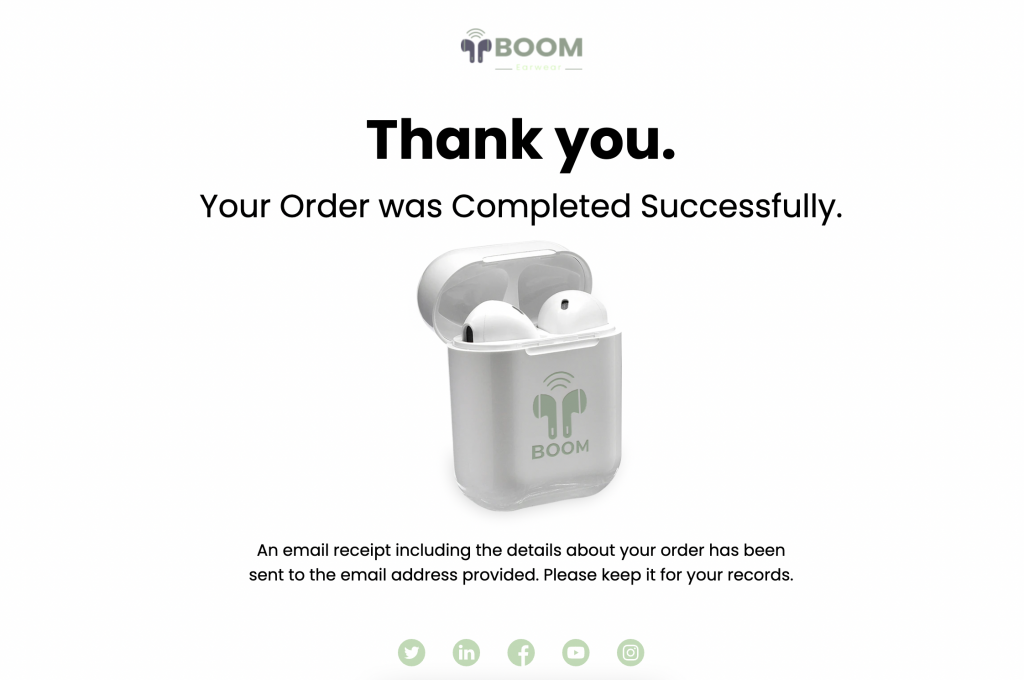 Watch the video above for a more in-depth tutorial on building a funnel for your dropshipping products, and then start building one!
Sign up for Funnelish for FREE to get access to pre-built sales funnels just like these that have all of the research and design work already done for you!
We have pre-built funnels for top-selling eCommerce dropshipping products, and we create new ones every single month to continuously make it easy for you to make sales!
In conclusion… Dropshipping is alive and well!
Yes, dropshipping the old way is now extremely difficult to make profitable, but of course, it's not impossible.

We just tend to like to work smarter, not harder, and we imagine that you want to do the same!
Selling your dropshipping products with sales funnels is like going to the car dealership and having a really (and I mean really) good salesperson that takes the time to truly help you make your car buying decision. Answering your questions before you even ask them, handling your objections, telling you about other people who have that car.
A funnel is your virtual salesperson, putting in the work to convince your customer that this product is right for them!
Start building funnels for your dropshipping products and watch as your conversions increase, your average order value doubles, and so much more!
Do you have any questions about this process? Hesitant that this is right for your dropshipping products?
Ask our support any questions you have, and we'd be happy to help you and your business!
You can reach us on Facebook, YouTube, our website, or our community.
Happy selling!