Writing the attention-grabbing headline you need can be quite a feat, especially when you have to think about everything you have to accomplish within just one sentence: seduce the reader to click on your article, captivate an audience and most importantly – make a sale.
To help you understand the problems, myths and solutions about how to write the killer headline you need, we'll be discussing the following sections:
Houston, We Have a Problem
Myths of Writing a Headline
The OMG Factor
The Last Analysis
Houston, We Have a Problem
If you're here, it's probably because you have a bad case of writer's block or you have never done this before.
Writing an article or creating content is actually the easy part of the process, but writing a headline, and I mean a good headline, that takes skill.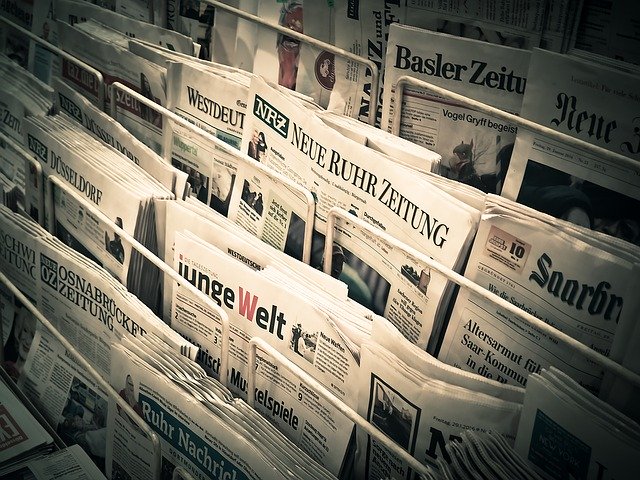 Which is the whole reason why there is a specific niche of professionals molded-in heaven that take care of this exasperating task – copywriters. 
So what in tarnation do you do if you're not a copywriter? And, you're not planning on hiring one, either. First, you probably go through a series of breakdowns which lead you to do one of the following –
Consult Father Google and engage in a series of searches including, but certainly not limited to:




And just because I know you're sitting there reading this article completely relating to this dreadful process, I'm just gonna keep going.
PRO TIP: Do not waste time googling how to write the attention-grabbing headline of your dreams, it will not give you the answer.
Realize that Father Google doesn't actually have the answer to everything.
There's a reason why they don't call Google "The Bible," after all. While Google is the search engine and it does contain a plethora of information just about anything you can think of, there is one thing you can't obtain from a search result, and that is talent.

Copywriters are amongst the most valuable assets for any company, because they know how to grab your attention making you think that very little effort went into that action, however, that's not actually the case as you're about to see.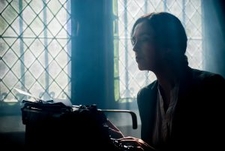 If you think you're the only one having a hard time coming up with the perfect headline, you couldn't be more wrong. Even copywriters have to make several attempts before they have the final headline they will be using for their content. This article, for example, has already had five different headlines up to this moment.
PRO TIP: Do not become exasperated. Come up with an initial headline before you start writing your article, as you start writing you will notice that ideas will come to you as a natural part of the process.
Ask someone who doesn't have the slightest idea about copywriting to help you out.
This one is my favorite. When everything else fails, you go on Messenger and chat up a couple of your peeps about this great article you're writing for your blog or your business, but you've got writer's block and need some fresh ideas.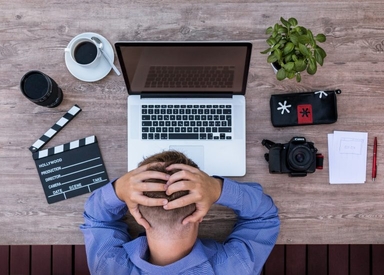 What proceeds is magical. Suddenly these people who have never written an article in their lives will tell you that whatever you already have is great and that you should keep it as it is.
Do not listen to these heathens. If the headline doesn't feel right, it probably isn't – and stop asking people on Messenger what they think about your work unless they are familiar with the field or they are prospective customers.
PRO TIP: Come up with a list of keywords that represent the sentiment of your article and another list that expresses the opposite of what you want to convey. Play around with these keywords and form two opposite headlines. For example:
How to Make the Best Falafels in Town

How Not to Make Falafels
Having these two options will help you decide what type of headline reflects your article best and give new ideas. If you still haven't written your article, this will also help you determine the tone of writing.
The Purpose of a Headline

Alright, so you went through the 3 steps above of the things you shouldn't do, but will probably still go through during your breakdown. Now, here is how to actually write a killer headline and what you need to consider. 
A headline serves a purpose: to summarize the message you are trying to project in 20 words or less.
Meanwhile, you also have to consider that through this headline you will be advertising your brand, service, or product. This is why it's so important not to settle with just any headline.

However, although you are advertising something the headline doesn't necessarily make the sale.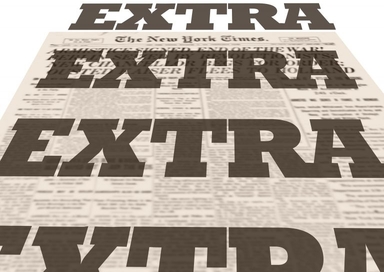 Most of the advice you will find online puts a lot of pressure on writing a headline in a way in which you will make the sale the moment someone reads it, but that's not exactly how it works.

The headline should only tease you and hypnotize you in a way in which you will forget whatever else you were doing online.
You want your headline to be the reason someone procrastinates with their duties because you caught their attention even if they weren't necessarily looking for the information you were offering.
While the words you use in a headline can contribute to making a sale, there are other parts of an advertisement that actually completes it.
Factors such as your company branding, your website, and wording in the article will be the factors that make your prospective customers trust you enough to want to acquire your service or product.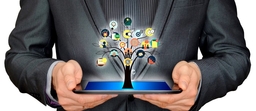 The sale happens in the article itself or with the content you are projecting, so there is no need to concentrate so much energy into how you can possibly fit a sales offer in such few words. Attract with the headline, but catch the fish with the informative text that will be found in your article.
So, the only thing you want from your headline is for it to get somebody, anybody, to open the content and read at least the first line of your article or watch the first few seconds of your video. The rest of the responsibility to engage the reader will lie in your content.
Myths of Writing a Headline
Myth No. 1: People Don't Read
You will often hear that you should make your headline short and concise because people don't read. Which is a bunch of bull to be honest. In fact, the most successful headlines that cause the most engagement among readers are between 11 and 16 words long.
Obviously, there is no magical formula, but this density of words allows you to portray your message in an effective manner without taking anything away from the title. This also gives you enough room to play with scrumptious adjectives that will make your headline juicier.
Do not fall into the crowd that believes headlines should be short, as this can not only be boring, but it can also happen that there are dozens of other videos or articles online with the exact same title, making you compete against other content.
Myth No. 2: Add a Tagline
This myth was taken from the book of amateur writers. It often happens that inexperienced writers want to reflect their content, service, or product by using a tagline or a slogan.
The most common mistake is incorporating a slogan from another brand into your headline. You need to remember that headlines reflect your brand, even without mentioning the name of your company. Therefore, a successful headline must reflect a message that stands out.
So, why do people keep making the mistake of incorporating slogans into a headline? Especially slogans that belong to other brands! The idea of being clever versus clear is often diluted while writing headlines.
Even the most experienced writers often make the mistake of making a clever headline that doesn't work regardless of the wording because it doesn't reflect the content of the article.

Example:
Learn How to Knit: Because You're Worth It

Under what circumstance does the L'Oréal Paris slogan have anything to do with knitting? None whatsoever. However, as ridiculous as it may seem, it happens quite often. Avoid making this mistake by all means and instead concentrate on reflecting on your own brand. 
And if you think this mistake doesn't occur often, think again. In 1993, the California Milk Processor Board came up with a simple marketing campaign called Got Milk? You've probably heard about it.
The campaign was so catchy that people all over the world know it; people who have never even been to California – or the States!
The success of this campaign was so big that other companies often replace the word milk for whatever it is they are selling or advertising.
Myth No. 3: Do Not Show Off Your Writing Skills on the Headline

A headline is not a reflection of how good or bad of a writer you are, but the content sure is!
Some writers want to impress readers with cool and catchy headlines, but once you start reading the content, you quickly come to find out that the text does not reflect what the headline is advertising.
This is so disappointing in fact, that readers lose interest after the first few lines and end up exiting the article. What you want to do is express a clear idea of the promise you are offering your readers. Do not compromise the goal in exchange for using a pun or a catchy line.
This promise is what you need to concentrate on. You have to think of your headline as a beautiful promise that you are making to your audience without having to bend your pinky.
And you do not want to break this promise, because once you do, you will lose your readers and ruin prospects for a future and continuous audience.
The OMG Factor
What you really want to achieve with any headline is an "OMG, tell me more!" factor.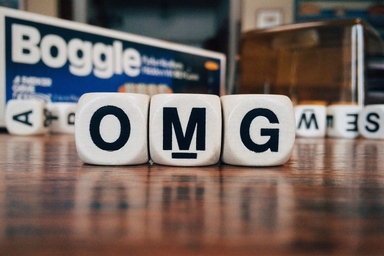 This can be accomplished through several different strategies, however, this will change depending on the audience and platform where your content will be published.
The same headline you would use on Facebook, for example, would more than likely not work for an article on LinkedIn.
Here are a few things you should consider while writing your headline to accomplish this magical factor:
1) Write a relatable headline.
What makes a headline relatable? The fact that you are offering, or at least implying, that whatever the audience will be reading about in your article is a real possibility.
If your headlines give amazing promises that don't sound reasonable, no matter how witty your wording is, your audience is still not going to bite.
Relatable Headlines:
The Best Advice You Need to Nail Your Next Interview

The Morning Routine You Need to Follow to Have a Productive Day

10 Alternatives to Caffeine that Still Give You Energy and Don't Taste Like Crap

Unrelatable Headlines:
Start Making $5,000 a Month By Doing This

Learn to Read 500 pages in 24 Hours with This Method

Lose 10 Pounds Per Week by Adding Turmeric to Your Diet 

All of these headlines are well-written and they express a clear reflection of what you will find in that content, but the ones below are not realistic and most definitely do not seem to offer possible things that could happen to just anyone.
Remember that you need to gain your audience's trust before they even begin reading your content. Offering promises with incredible results such as these will only make your article look like spam and doubt the credibility of your content.
Instead, communicate with an audience in a realistic manner, even if it doesn't sound so easy. As long as the headline states something attainable, you will be okay – like on the headline below:

10 Reasons Why You Should Run a Marathon: No Shortcuts Listed
If someone is considering running a marathon, they will most definitely want to know the pros and cons of running one, and if it will be worth it for them to train so hard for this one event. That's what makes this headline more attractive than one that offers you easy ways to make a lot of money in a short period. Do you see? Even in a sentence that thought sounds ridiculous. 
2) Keep in Mind the Platform Where Your Content Will Be Published
Before you even start writing an article, you already know if it will go on a blog, LinkedIn, Facebook, etc. This information really matters. 
People are more attracted to a specific type of headline according to where they see the content. You will need to mold your headline according to that platform, as it will affect the type of audience that you will target.
Effective Headlines for Facebook
Facebook is quite a personal platform. Those who do have Facebook use it as a way of keeping posted about their friends and family's day-to-day activities.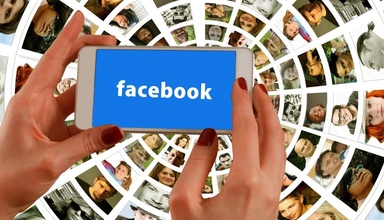 Because of this close connection to the type of people to who one is connected on Facebook, emotional headlines attract a higher number of interactions on Facebook.
To engage readers on Facebook, you need to write something that will spark curiosity, cause emotion or make someone want to be nosy about what happens next.
Some examples of keywords that awaken these types of emotion are:
Will Give You Goosebumps
This is Why
Freaking Out
Laughing
So Beautiful
Too cute
X Reasons Why
X Performs Live
Happy tears
Melt Your Heart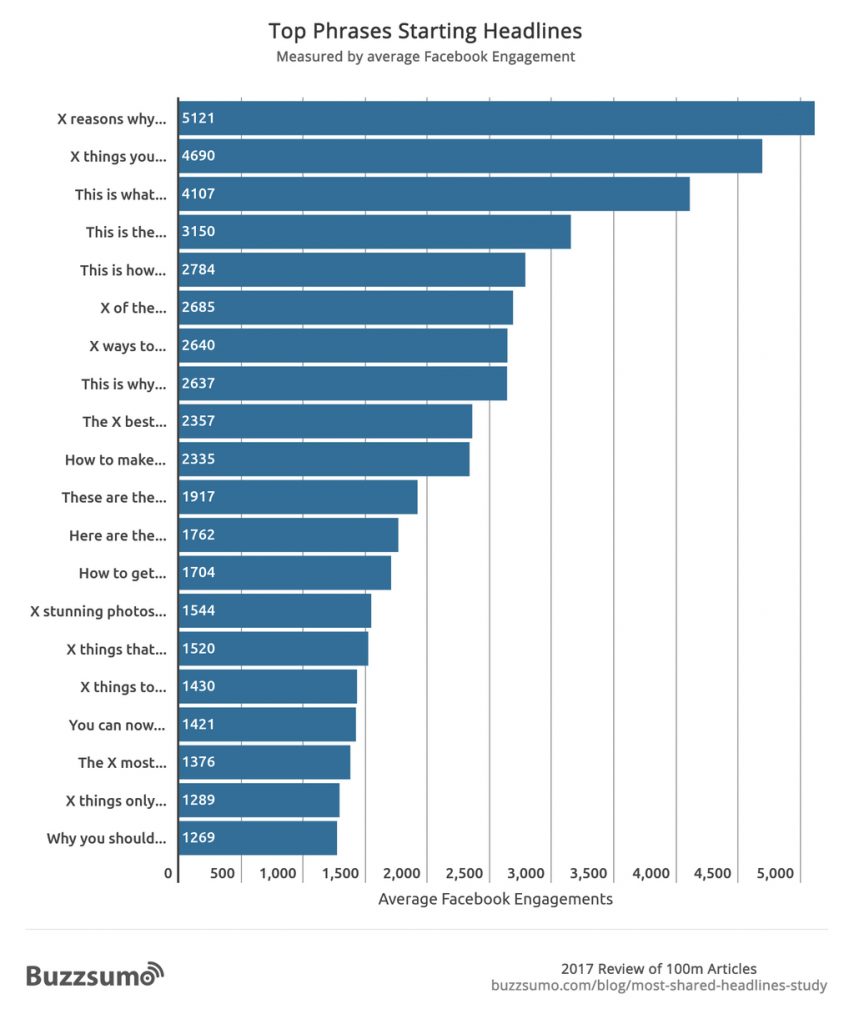 Remember that headlines are not only used for articles, they are used for YouTube and Facebook videos as well. This is why the platform is so important, as you would not normally post an article on Facebook. At least not in a formal way like you do on a blog post.
Be wary of writing a headline that can be considered clickbait, which would result in your post getting demoted. 
Clickbait headlines withhold information from the readers forcing them to click on the link to find out that information. This is considered bad taste when it comes to writing headlines. Avoid it at all costs.
Headlines that are considered clickbait are such as:
What Happens Next
What Happened Next
When You See Who It Was
You Will Never Believe
Instead of trying to gain traffic that will be obtained through clickbait, use a call-to-action prompt that will engage your audience without using any tricks or gimmicks. Like this:
Let Me Show You How/Why
X Reasons Why
This is What
X Things That Will Make You
Engaging Phrases for Headlines on Twitter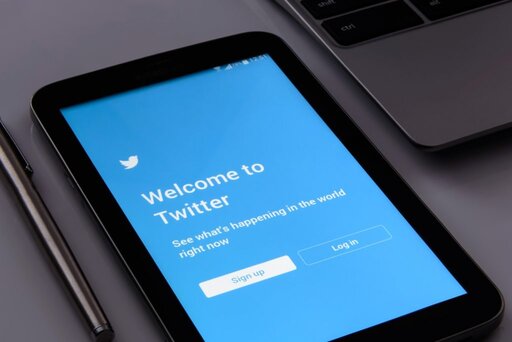 While Facebook is all about emotion, Twitter is the complete opposite. Twitter users look for content based on new and fresh things and experiences. On this platform, it is also more likely to engage readers by writing a headline that conveys an analysis or an explanation.
Discovering the
What we know
The truth about
The rise of
The birth of
3) Don't Sell Short on the Data
Some of the most successful headlines actually contain details such as numbers or names. There is a reason why tip-style articles are so successful because they tell you exactly how many tips you will be getting for a specific subject.
If you will be using a number on your headline, it is important to also note that some numbers are more attractive than others for readers. These numbers will be more likely to give you a higher engagement rate with your readers.
According to a study done in 2017 by Buzzsumo, the three top most engaging numbers used in headlines are the numbers 10, 5 and 15 in that order. Using this amount of tips of things in your post will definitely help you to get a higher possibility of audience engagement.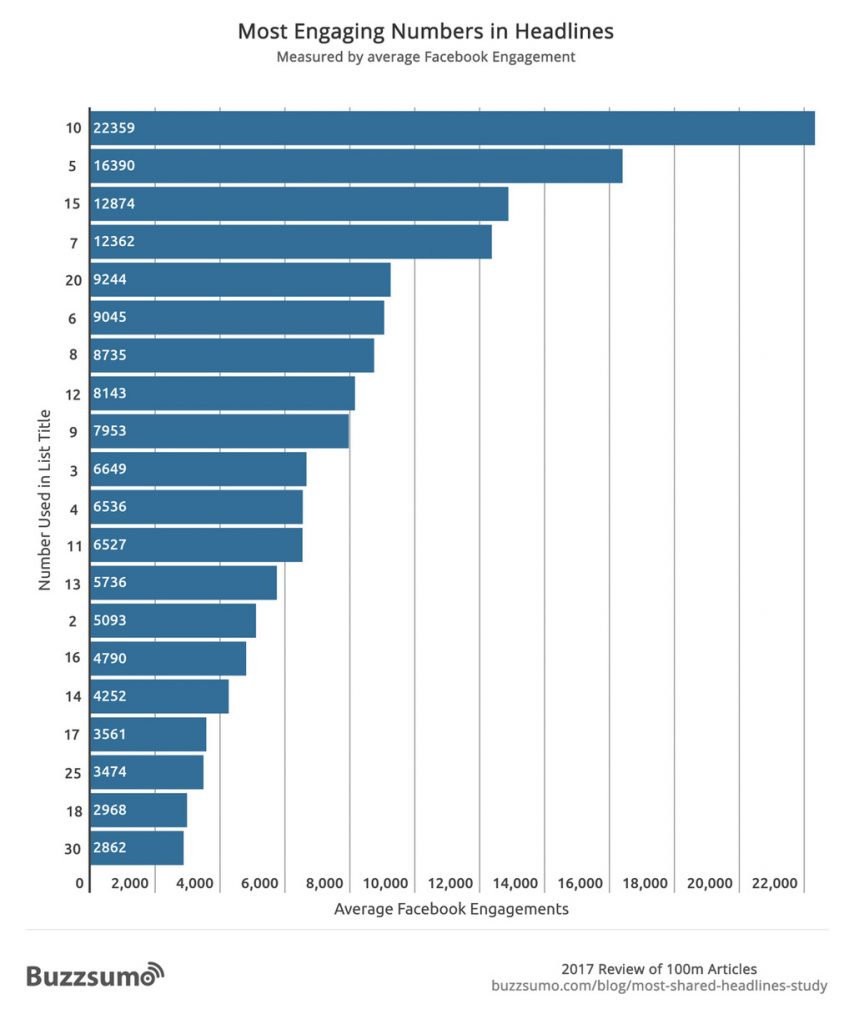 Giving information also allows you to make the perfect compromise between giving an exaggerated promise that would be considered clickbait and giving too little information.
It will also give the readers an idea that you will be teaching them something that they more than likely not already know.
While exaggerating data can be considered clickbait, you also want to release enough information so that you will not be underselling or underpromising your content.
Use data carefully so that you can make an accurate reflection of what you are offering, whether this is a product, service, or informative content. 
The Last Analysis

To check if your final headline is reflecting what you want it to reflect, check if you can answer the following questions about your current text:
Is your headline relatable?
Does your headline express a universal message or belief?
Is your headline a reflection of the content your brand offers?
Does your headline give data or information about the content?
Does your headline mention the purpose of your product or service?
If you answered "yes" to all of these questions about the current headline you have, regardless of the wording, you will more than likely be much closer to having a successful headline than you were at the beginning of your work.
Remember that through your headline you must always reflect your brand and the ethics of your company or persona.
Do not compromise catchy or stylish text for meaningful words and most importantly, always give a clear idea of what you are trying to reflect rather than trying to write a fancy headline.
If you follow all of the advice given here, you will quickly notice that with the guided keywords that we have provided and your content in conjunction, you will be able to brainstorm headline ideas in a more clear and concise manner.
The internet is a hell of a place to publish your content, so have fun with it and don't stress too much over all of the technicians that come along with the writing.
Additionally, if you think this was way too much to consider just to write 11 to 16 words, it's probably best you just consider hiring a good ol' copywriter.