In this article, we are going to explain the newly introduced tool by Facebook used to measure your iOS 14 devices, how does it work, and how you can use it to track your ClickFunnels' e-commerce funnel with a just few clicks!
How Facebook Conversions API works?
The new Apple rules related to "tracking" have interfered with the way Facebook advertising used to work. Therefore, Facebook has come out with this analytics tool that is meant to help you track essential events.
The key difference is that by enabling Conversions API, all the information will be directly transferred from your server to Facebook servers.
Conversions API DO NOT replace Facebook Pixel Helper, but rather work in addition to assure you 100 accuracy of your campaigns.
Why should I use Facebook Conversions API?
This is something we do recommend, since enabling it will offer you 100% accuracy when tracking the campaigns for your ClickFunnels' funnel and much more.
More benefits of using Conversions API would be
How to set up Conversions API on my ClickFunnels' funnel?
Since ClickFunnels' itself does not support that, you can use Funnelish to enable Conversions API for your ClickFunnels' funnel. With only a few clicks, you will be able to have 100% accuracy of tracking on iOS 14 devices, and so you will be in full control of your advertising campaigns.
Here is all you need to do to enable Conversions API on your ClickFunnels' funnel:
Turn on Facebook Pixel App on your Funnelish Global Apps section and inside Funnel Apps.
Enable Conversions API.
Head to the Settings of your Pixel Event Manager and click on "Generate access token". When you're done, copy the generated token, and paste it into the Facebook Pixel app "Access token" field.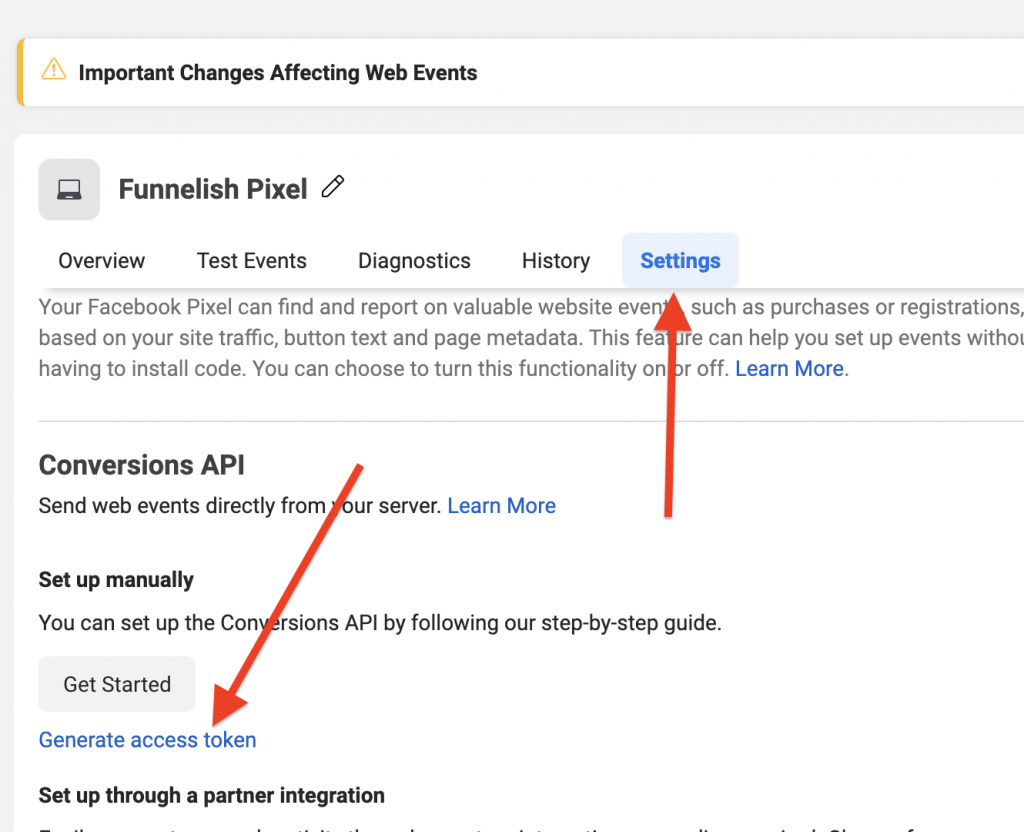 You can then select which events you want or not to track. By default, you can track all of these events and that should work very well for most of the sales funnels.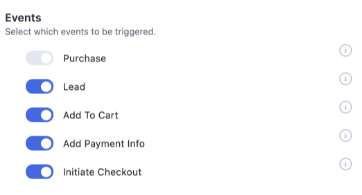 That's it! In just 3 steps and a few clicks later, your ClickFunnels' e-commerce funnel is now fully supporting the Facebook Conversions API and you can successfully track your campaigns.
Try Funnelish for free and enable Facebook Conversions API for your ClickFunnels' funnel in just a few seconds
See a detailed explanation on how to enable Facebook Conversions API for ClickFunnels